Lawrence Foerster, BA, CPC, REBC, RHU*
Address:
1 University Avenue, Suite 201 Toronto, Ontario M5J 2P1
Phone:
416-366-8771 ext. 2262
Email:
Since 1992, I have provided solutions for my clients personal financial needs, including life insurance, critical illness insurance and health insurance. Investment products I offer include mutual funds from Sun Life Global Investments (Canada) Inc., CI Investments Inc., Canada's major banks and socially responsible fund managers. I provide travel insurance to clients and medical insurance coverage for visitors to Canada, as required by the Federal government's Super-Visa program.
Notices
As a member of Rotary International I have been privileged to work on Development Projects for Third World countries.

Please feel most welcome to contact me to arrange a meeting.
Critical Illness
We can help you be financially prepared for a serious illness. Critical illness insurance helps ease the financial worries so you can concentrate on recovery. Find out more
*Mutual funds distributed by Sun Life Financial Investment Services (Canada) Inc.
I can help you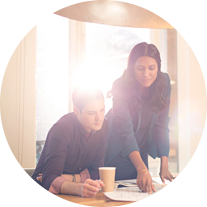 Learn & plan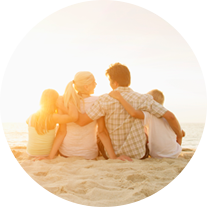 Tools & calculators