Steve Dafoe, MBA, RHU, DBA*
Address:
Woodgate Office Centre, 1139 Alloy Drive Suite 100 Thunder Bay, Ontario P7B 6M8
Email:
I became a Sun Life Financial advisor in 1985 with the goal of helping people build a strategy for a successful financial future. That goal remains my top priority today. Over the years, I've built strong relationships with clients by listening to their financial goals and dreams. You've worked hard to get where you are and have a vision for where you want to go. I can help you realize that vision. With my expertise and service, we can build a plan to help maximize your wealth, protect your assets and achieve your retirement goals. Whether you're single, have a family or you own a business, I can help you achieve lifetime financial security. When I'm not in the office, I enjoy spending time with my family.
Critical Illness
We can help you be financially prepared for a serious illness. Critical illness insurance helps ease the financial worries so you can concentrate on recovery. Find out more
*Mutual funds distributed by Sun Life Financial Investment Services (Canada) Inc.
I can help you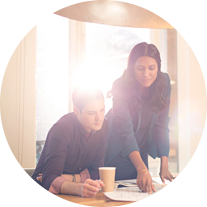 Tools & Resources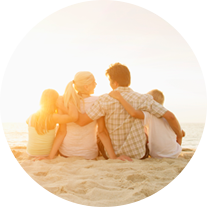 Tools & calculators
Buy Coverage Online
Online purchase of Personal Health Insurance and Health Coverage Choice are not available in Quebec. Your advisor can help you apply.