Lenore Tochor*
Address:
#103, 10104 - 97 Avenue Grande Prairie, Alberta T8V 7X6
Phone:
780-532-2388 ext. 2234
Email:
I joined Sun Life Financial in 2001 as an advisor, serving Alberta and the Northwest Territories. Prior to entering the financial services industry I attained my Bachelor of Commerce degree in 1997 from the University of Calgary. In my spare time I enjoy motocrossing, alpine skiing and being outdoors. Through my involvement with my community and my own changing needs, I feel I can develop a strong financial future for you with heart and integrity.
Preparing for an appointment
The most important step in providing clear financial solutions is understanding your needs. When we meet, here's the information we'll need for both you and your spouse:
Salary or income, investments and insurance amounts
Pension and registered savings information
Assets and debts
Financial information for any business you own
*Mutual funds distributed by Sun Life Financial Investment Services (Canada) Inc.
I can help you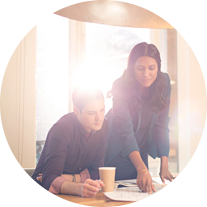 Learn & plan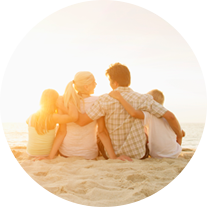 Tools & calculators