J.Wallace,Solutions Financières Wallace & VanBolhuis Inc.*
Address:
1001, Carré Dorchester, bureau 600 Montréal, Québec H3B 1N1
Languages:
English, French
Phone:
514-866-5811 ext. 2213
Email:
I've been a Sun Life Financial agent for over 14 years. My educational background is in Commerce. Prior to joining Sun Life Financial, I owned an electrical manufacturing business. I have attended numerous courses and seminars and consider myself very knowledgeable in investments, insurance and group benefits. I work with other professionals such as notaries and accountants to provide my clients with comprehensive financial advice. My clientele include families, business owners and retirees.
Notices
Please feel free to visit our Corporate site:Solutions financières Wallace & VanBolhuis Inc.
Preparing for an appointment
The most important step in providing clear financial solutions is understanding your needs. When we meet, here's the information we'll need for both you and your spouse:
Salary or income, investments and insurance amounts
Pension and registered savings information
Assets and debts
Financial information for any business you own
Critical Illness
We can help you be financially prepared for a serious illness. Critical illness insurance helps ease the financial worries so you can concentrate on recovery. Find out more
*Financial security advisor and group insurance and group annuity plans advisor, Solutions Financières Wallace & VanBolhuis inc., Financial services firm, Distributor authorized by Sun Life Assurance Company of Canada and firm partner with Sun Life Financial Distributors (Canada) Inc.† *Mutual funds representative, Sun Life Financial Investments Services (Canada) Inc.,†, Firm in group-savings-plan brokerage †Subsidiaries of Sun Life Assurance Company of Canada
I can help you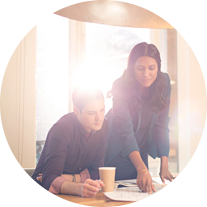 Tools & Resources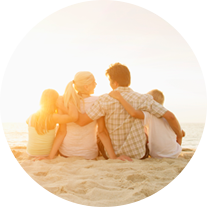 Tools & calculators
Buy Coverage Online
Online purchase of Personal Health Insurance and Health Coverage Choice are not available in Quebec. Your advisor can help you apply.