Stephen Boyle*
Address:
1 University Avenue, Suite 201 Toronto, Ontario M5J 2P1
Phone:
416-366-8771 ext. 2216
Email:
When it comes to planning for lifetime financial security, you want the best for your loved ones. It can be challenging to provide for your family while also looking to the future. I share your concern because I know there's a delicate balance between managing day-to-day finances and accumulating wealth. I want to help you achieve your financial goals and dreams. There are many different products to help you get there and I can assist you in making the right choices for you and your family. With over 15 years of experience in in the banking, insurance, wealth management and group benefits sectors, I can explain the details of these products in a way that is easy to understand so you can make informed decisions. Let's talk.
Preparing for an appointment
The most important step in providing clear financial solutions is understanding your needs. When we meet, here's the information we'll need for both you and your spouse:
Salary or income, investments and insurance amounts
Pension and registered savings information
Assets and debts
Financial information for any business you own
*Mutual funds distributed by Sun Life Financial Investment Services (Canada) Inc.
I can help you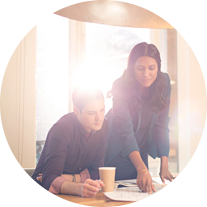 Learn & plan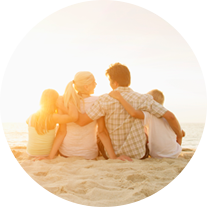 Tools & calculators