Jaimee Mena Cabrera, B.Comm.*
Address:
1445 Portage Avenue, Suite 635 Winnipeg, Manitoba R3G 3P4
Email:
As a wife and mother of young children, I know how important it is to protect your loved ones as well as the assets that you have worked hard to attain. I am more than happy to sit down and discuss the ins and outs of each client's unique situation in order to build your plan from the ground up. The guidance I provide is enhanced by having over 5 years of experience with Sun Life as well as my Honors Bachelor of Commerce degree from the University of Manitoba. Together with you, I will help build your plan in a holistic way - no matter what life stage you are in. Whether you are single, married, have children, approaching retirement or are in retirement, there is no better time than now to build your savings and protect your assets.
Preparing for an appointment
The most important step in providing clear financial solutions is understanding your needs. When we meet, here's the information we'll need for both you and your spouse:
Salary or income, investments and insurance amounts
Pension and registered savings information
Assets and debts
Financial information for any business you own
*Mutual funds distributed by Sun Life Financial Investment Services (Canada) Inc.
I can help you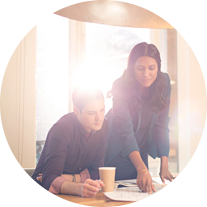 Tools & Resources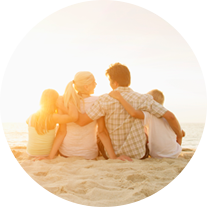 Tools & calculators
Buy Coverage Online
Online purchase of Personal Health Insurance and Health Coverage Choice are not available in Quebec. Your advisor can help you apply.