Camilo Chacon Sandoval, B.P.E.*
Address:
342 Erie Street, Suite 107 Stratford, Ontario N5A 2N4
Languages:
English, Spanish
Email:
I will work closely with you to fully understand your specific situation and goals. Based on your needs, I'll help you make informed financial choices to build your savings and protect what you save against unexpected events and to prepare financially for the future.
Your career
Being a member of the Sun Life Financial career sales force means helping people define their financial plans and seeing them live those plans out. If you have the drive, motivation and desire to be independent, you may have what it takes to be a member of our sales team.
Support
When you join Sun Life Financial career sales force, you'll be able to count on the complete support of the organization. From technology and product training to sales and business manager, we invest in your success.
Current opportunities
It takes hard work to excel as an advisor in the insurance and financial services industry. The demands are rigorous, but the rewards are substantial. The Sun Life Financial recruiting process is designed to help you make an informed decision about entering the career. Find out more about current opportunities.
*Sun Life Financial Distributors (Canada) Inc. Mutual Funds offered by Sun Life Financial Investment Services (Canada) Inc.
I can help you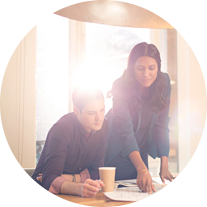 Learn & plan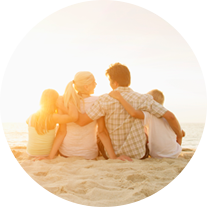 Tools & calculators