Dawn Daughton, BA, CIM®, FCSI*
Address:
#203 - 19141 Ford Road Pitt Meadows, British Columbia V3Y 2P8
Phone:
604-465-1932 ext. 105
Email:
Since 1994, I have helped my clients smooth the path to achieving their financial goals. Small business owners need health and disability benefits, succession and retained earnings strategies. Families need investments, mortgage, life and health insurance and tax planning. Retirees need tax efficient income strategies and legacy planning. I'm able to help with all of these needs. By creating a plan to minimize financial stress in your life, you'll have more time and energy for the people in it.
Preparing for an appointment
The most important step in providing clear financial solutions is understanding your needs. When we meet, here's the information we'll need for both you and your spouse:
Salary or income, investments and insurance amounts
Pension and registered savings information
Assets and debts
Financial information for any business you own
*Mutual funds distributed by Sun Life Financial Investment Services (Canada) Inc.
I can help you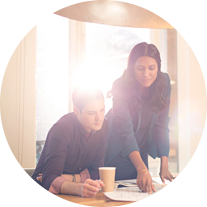 Learn & plan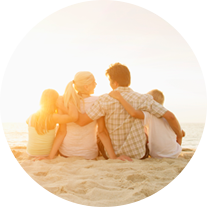 Tools & calculators